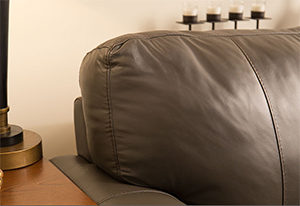 Leather is such a versatile material for home furnishings. Whether the style is contemporary or rustic, leather offers a rich, durable look for sectionals, sofas, couches, even recliners and sofa sleepers. Leather is a natural product, so it needs very little care during normal use. Keep these helpful tips in mind for the proper care and cleaning of your leather furniture:
Maintain a minimum of two feet between your furniture and any heating source. Prolonged exposure to heat vents or radiators can cause leather to dry out.
Avoid placing your leather furniture in direct sunlight to prevent fading and premature aging.
Like most items in your home, leather furniture will collect dust. For easy dust removal, sprinkle a small amount of leather cleaner on a cloth, dampen, and dust gently. This may be performed regularly, as needed.
Blot excess liquid immediately with a clean absorbent cloth or sponge. If necessary, use clear, lukewarm water and gently wipe the spill. Dry the area with a clean towel and allow to air dry.
For stubborn spills and stains, use a mild solution of Ivory soap and clear, lukewarm water. Apply the soap to a clean, wet sponge, rubbing gently. Rinse well and let the affected area air dry naturally. Always clean in a hidden area first to be sure leather discoloration will not result.
Wipe excess butter, oil or grease off leather with a clean, dry cloth. Leave it alone for a while, as the spot should dissipate into the leather in a short period of time. Never use water to clean butter, oil or grease stains.
Never use saddle soap, abrasive cleansers, furniture polish, oil, varnish or ammonia water on leather furniture. The leather has already been permanently preserved and needs no other maintenance than simple cleaning, as recommended above.
We can help keep your leather sofa, couch, sofa sleeper, recliner or leather furniture looking great with Guardsman's line of premium performing furniture care products. Click here to view leather furniture care and protectant products from Guardsman.
Plus - the Guardsman Elite Furniture Protection Plan covers accidental stains and damage to your leather furniture. When you invest in leather furniture, you want to keep it looking beautiful for years. With the Guardsman Elite Furniture Protection Plan, you'll get peace of mind knowing that your leather furniture is protected. Click here for an informative video from Guardsman about their protection plans.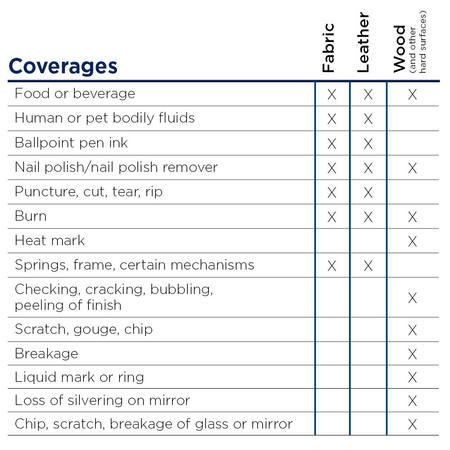 Feeling overwhelmed? The Fenker's team is here for you! We understand that a leather furniture purchase is a big decision, and we want you to be happy with your purchase, including its proper care and maintenance. We will be happy to answer any questions you may have regarding the care and protection of your new leather furniture. Just ask us!
---
Some of the links on this page may require Adobe Reader to view them. The Adobe Reader is available for download by clicking here.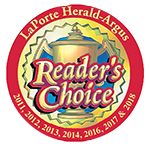 "The biggest benefit is the individual attention given to me as a customer (client). Also, I know that I can purchase quality furniture which will last for years. If there would ever be a problem, Fenkers will be there to take care of it. I feel confident in purchasing any item from Fenkers."